Like-Blog
Presenting you the most interesting translation solutions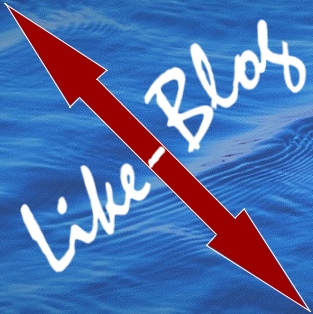 Why Like-Blog? Now, first of all, this blog is a blog that you should like (and read regularly) – at least, if you are interested in translation. Then, the topic discussed here is one in which the meaningful likeness between a text and its translation in the language pair English-German plays a key role. On this page, I will take a close look at some interesting translation solutions that I have come across in the course of my work as a translator and translation scholar.
A translation solution is only as good as the arguments that support it. This means that any translation criticism, whether positive or negative, needs to be justified. The quality of a translation solution shows only when we compare it to other possible translation solutions in a given translation situation. Therefore, a translation critic should not only say why a translation solution is bad, but also demonstrate what a better solution might look like. I will try to stick to these principles of translation criticism. So if you have any questions regarding my line of argument or if you disagree, please, let me know your opinion by phone at +49 4171 6086525 or by e-mail to bittner@businessenglish-hamburg.de. So much for the introduction. I hope you'll enjoy reading this blog!
Orientation (April 2020)
The German verb "ausrichten" and the corresponding noun "Ausrichtung" can have different meanings. We are particularly interested in the concrete meaning "to align something, to give something a specific direction" and in the abstract meaning "to organise something in a specific way". They are relevant to our assessment of the following translation.
"Auf ähnliche Weise sind in Kalifornien durch strenge Bauvorschriften die luftdichte Dämmung von Außenwänden, eine Ausrichtung auf die Nutzung von natürlichen Wärme- und Lichtquellen und besser isolierte Fenster sowie effiziente Geräte gefördert worden." The English original goes: "Similarly, California's strict building codes have promoted airtight shells, orientation that exploits natural heat and light, and efficient windows and appliances." This sentence has been taken from an article that already furnished the basis of our blog post in October 2019, namely, Michael Grunwald's "America's Untapped Energy Resource: Boosting Efficiency", published in TIME Magazine on 31 December 2008.
So, what is the problem? Well, the translator – perhaps unintentionally – uses the noun "Ausrichtung" with its abstract meaning, although the equivalent in the source text, "orientation", has a concrete meaning. The abstract meaning in the translation is created by the context, especially, by the prepositional phrase "auf die Nutzung". While the result is not exactly wrong, the reader has to make a stronger effort to understand what the text actually means. More straightforward and easier to understand is the following alternative: "Auf ähnliche Weise sind in Kalifornien durch strenge Bauvorschriften die luftdichte Dämmung von Außenwänden, eine Gebäudeausrichtung zur optimalen Nutzung von natürlichen Wärme- und Lichtquellen und besser isolierte Fenster sowie effiziente Geräte gefördert worden."