What you can expect from me
Qualification and motivation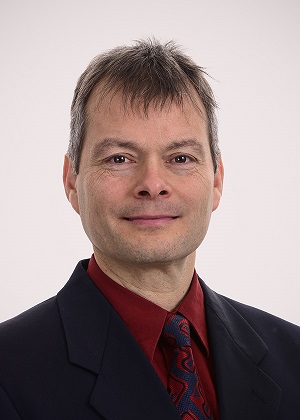 You would like to know if I can keep what I promise? On this page, you will find convincing arguments as to why you should make use of my services.
My name is Hansjörg Bittner. My formal qualifications are:
Commercial training with certification (Stuttgart, Germany)
Studying English and German language and literature (Université de Fribourg, Switzerland)
BA English Literature (University of Wales, College of Cardiff)
PhD (University of East Anglia)
After six intensive years in the UK, I feel as much at home in the English language as I am in my mother tongue German. This is why I translate not only from English into German but also from German into English. My commercial training provides the background knowledge required to successfully conduct business English courses.
Translation and all that goes with it
Qualification:

Lecturing and doing research in the School of Translation Studies and Specialised Communication at the University of Hildesheim for a period of ten years: as an examiner of commented translations and an expert in translation quality assessment, I know when a translation is good.
A sworn translator: I went through, and passed, the corresponding aptitude assessment procedure of the city of Hamburg and am now in a position to provide certified translations.
Long-term experience as a translator: whether contract or business report, user manual or brochure – I translate for you virtually any type of text.
Organised: I am a member of the German Federal Association of Interpreters and Translators (BDÜ).

Motivation:

Dedicated to the client: you will get the required translation at the time agreed, sometimes together with remarks discussing problem issues in the source and/or target texts – so you know what I've been up to.
Dedicated to the language: as perfect as possible – that's what my translations have to be. For I will not content myself with less. I use SDL Trados Studio, which also helps with ensuring good translation quality.

Selected publications:

2014: "Das Problem der Subjektivität bei der Beurteilung von Übersetzungen". In: Studia Translatorica, vol. 5, 21-35.
2020: Evaluating the evaluator: a novel perspective on translation quality assessment. New York and London: Routledge.
Language is not just a means to an end but an end in itself. Language should not only be functional but also beautiful; at least, if linguistic beauty does not pose an obstacle to linguistic functionality. In most cases, however, a beautiful language underpins the functionality of a text by enhancing its readability and, thus, its comprehensibility.
Linguistic beauty shows most conspicuously in poetry. Translating poems in such a way that they work as poems also in the target language is, to me, the most interesting and exciting discipline of translation, especially, if rhyme and metre are to be preserved as much as possible. Would you like an example? Here is one.
English language training and all that goes with it
Qualification:

Teaching at Eastern Mediterranean University (Cyprus): as an assistant professor of English Literature, I taught English grammar and literature in English.
Teaching at the University of Hildesheim and at Hof University of Applied Sciences: using English as the language of instruction in my business English classes.
Many years' experience as an English language trainer: whether insurance English or bank English, English for white-collar business people or blue-collar workers – my courses build on a proven foundation.

Motivation:

Bound by loyalty to the client: I am satisfied only when you achieve with your English what you want to achieve.
Bound by loyalty to the language: to me it is important that you can communicate in English in such a way that neither grammar nor pronunciation get in your way.
You need a translation or you would like to improve your English? No problem. Just call me at +49 4171 6086525 or send a message to info@businessenglish-hamburg.de.