Like-Blog
Presenting you the most interesting translation solutions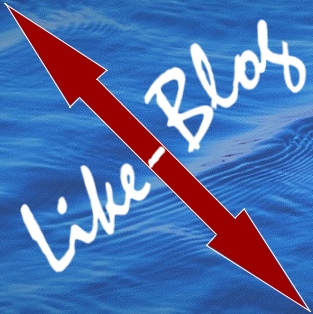 Why Like-Blog? Now, first of all, this blog is a blog that you should like (and read regularly) – at least, if you are interested in translation. Then, the topic discussed here is one in which the meaningful likeness between a text and its translation in the language pair English-German plays a key role. On this page, I will take a close look at some interesting translation solutions that I have come across in the course of my work as a translator and translation scholar.
A translation solution is only as good as the arguments that support it. This means that any translation criticism, whether positive or negative, needs to be justified. The quality of a translation solution shows only when we compare it to other possible translation solutions in a given translation situation. Therefore, a translation critic should not only say why a translation solution is bad, but also demonstrate what a better solution might look like. I will try to stick to these principles of translation criticism. So if you have any questions regarding my line of argument or if you disagree, please, let me know your opinion by phone at +49 4171 6086525 or by e-mail to bittner@businessenglish-hamburg.de. So much for the introduction. I hope you'll enjoy reading this blog!
A Polish awakening (May 2023)
As in our April blog, this month's translation example has also been taken from Michael Elliott's article "Shifting On Its Pivot" (Time.com, 18 June 2009), which deals with several historically important events that took place at the beginning of June 1989. After China and Iran, the author mentions Poland, where 4 June 1989 saw the first partially democratic parliamentary elections: "As grief and horror respectively gripped Tehran and Beijing, Poles were awakening to a day of hope."
Translated into German, we get: "Als Teheran und Peking jeweils von Trauer und Horror erfasst waren, wurden sich die Polen eines hoffnungsvollen Tages bewusst." Here, both the temporal subclause and the main clause call for a better rendering.
In the subclause, the translation of "respectively" as "jeweils" may lead to a misunderstanding since it can mean that both Beijing and Tehran were gripped by grief and horror. A rendering using "beziehungsweise" – for example, "Als Teheran und Peking von Trauer bzw. Horror erfasst wurden" – is possible but not particularly elegant. In the main clause, the translation of "awaken" as "sich bewusst werden" is somewhat inappropriate. Unlike "awake", "awaken", it is true, can mean "to make aware", especially, in combination with the preposition "to"; however, the resultant meaning – "to become aware of a day of hope" – does not quite make sense. Also in view of the time specifications provided in the text, the meaning is that the Poles woke up on the morning of 4 June knowing that hopeful elections were about to take place in their country.
All in all, the translation could run: Während Teheran trauerte und Peking vor Horror erstarrte, erwachten die Polen in Erwartung eines hoffnungsvollen Tages.